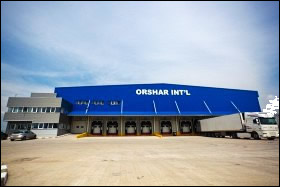 SC ORSHAR INTERNATIONAL SRL is a foreign capital company providing product storage under controlled temperatures.
Our company is part of the "ORSHAR BONDED WAREHOUSES" group from Israel, founded in 1985, which offers logistics, distribution and storage on a 93,000 sqm surface.
In Romania, the company owns a refrigerated warehouse, built in 2009 according to the newest European standards, which has been granted with all the authorizations, as required by the law.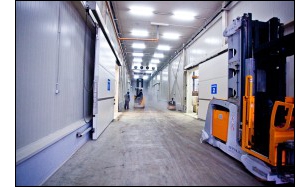 The warehouse is situated in Ilfov county, Popesti Leordeni, Oltenitei street no. 245. A strong advantage of this location is the easy access to the Bucharest beltway and to The Sun Motorway, the warehouse being placed at the junction with the beltway and at about 10 minutes from The Sun Motorway.
SC ORSHAR INTERNATIONAL SRL offers for rent refrigerated rooms with temperatures ranging between -25 and +8 degrees Celsius. The total storage capacity is about 6000 tons.
The warehouse is composed of:

6 refrigerated rooms, each with 1000 Europallets capacity, with temperatures that can be independently adjusted at any desired temperatures, each room having a triple monitoring system;
Internal corridor and reception - delivery ramp at the temperature of +4°C;
New handling equipments;
The company is authorized by the sanitary-veterinary authority since 10.01.2009 with authorization number D122 for intra-comunitary trades and it is ISO 9001 and ISO 22000 certified. The refrigerated rooms are served by a veterinary medic in charge with authorizations and quality control.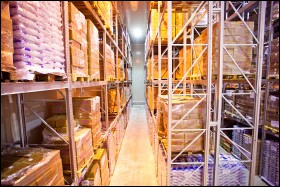 The refrigerating equipment is provided with a backup system that in case of main system failure will automatically take over and ensure that the cooling system is maintained fully operational and the storage conditions are safely preserved at any moment. If you are a trader (importing and/or exporting meat, fish, milk or diary products, fruits and vegetables etc.) or producer and wish to store your goods, for whatever duration, in a refrigerated warehouse at European standards and at reasonable prices, SC ORSHAR INTERNATIONAL SRL is your ideal solution!